Moodboard: sailing for her – woman's bag, belt and scarf
If your summer's plan includes sailing days with your partner and friends, then you are in the right place. Today's Moodboard is dedicated to a sea-lover woman who really appreciates sea waves and the shades of blue. Fashion, comfort and casual elegance for your nautical style in these three accessories that we have chosen for you in blue hue with sprinkles of peach and pale yellow. Let's have a look!
RAMONA: leather bag for woman, blue colour, made in Italy
Special woman's bag crafted in buffered leather, dimensions 16x13x7 cm. Perfect to place all your personal objects and accessories, not too bulky and carefully refined. This bag is here proposed in blue hue with brown details, adjustable shoulder straps, an inside compart with pockets and magnet closure.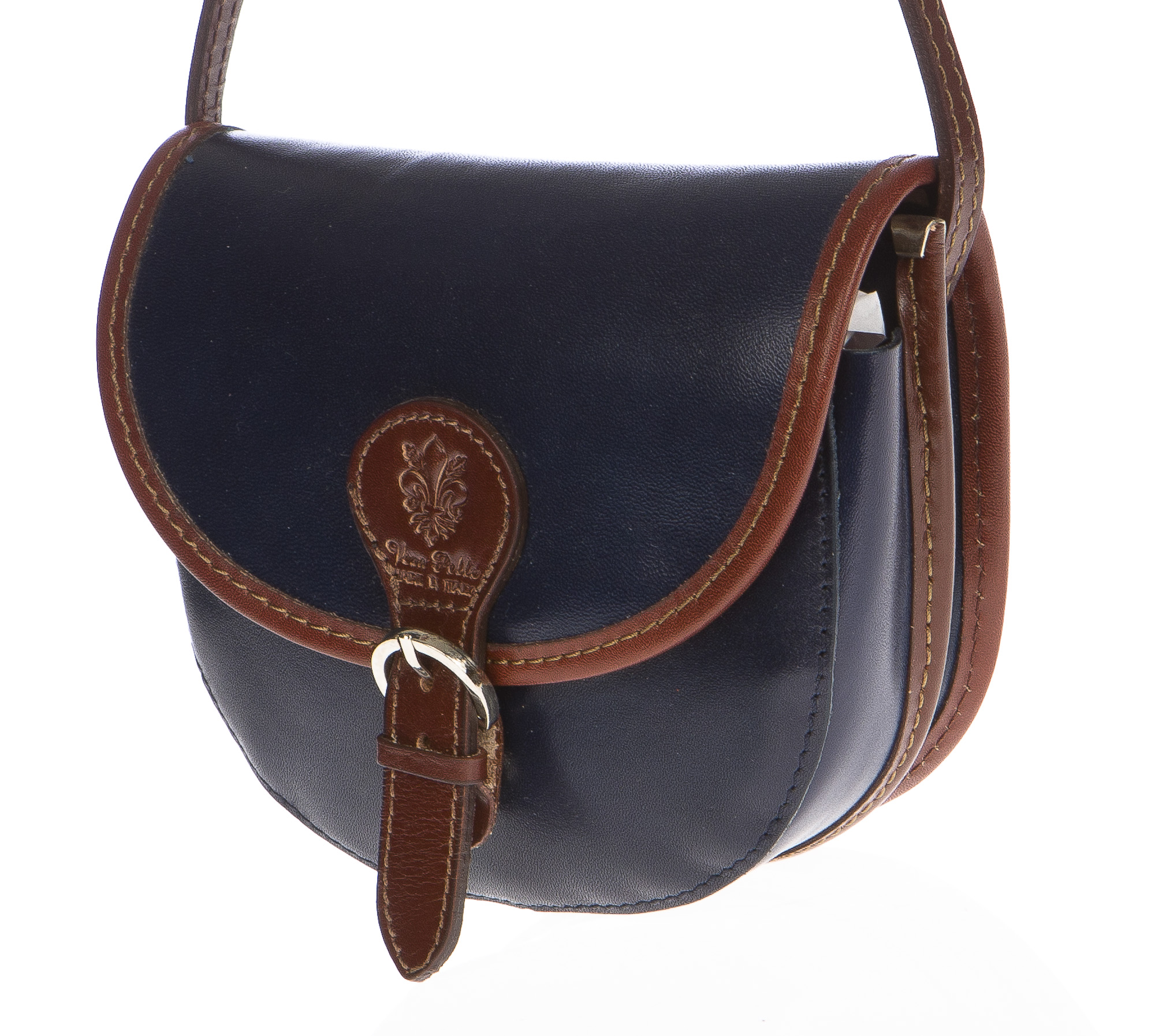 RAMONA: leather woman's bag, blue colour, Maestri, made in Italy
SEE THE BAG
---

UDINE: woman's belt in genuine aniline calf leather, 125 cm length and 1,8cm high, easily shorten.
Udine, in its colour dark blue with white seams, is the perfect match for our bag Ramona. Comfy and durable it is ideal for a sailing casual look.
UDINE: leather woman's belt, blue colour, Renato Balestra, made in Italy
SEE THE BELT
---
CHERRY: multicoloured woman's scarf
Cherry, scarf made from 80% viscose and 20% cotton. Ideal for preserve the throat from the sea breeze that raises up on the shore during the evening. Its multicoloured abstract pattern is easy to wear in every occasion and it's lovely with this combination in blue hue.


CILIEGIA: scarf, multicolour
SEE THE SCARF
---
This is only one of the several possible outfit on the online shop by Emporium Italy. Have a look at all our products crafted in genuine leather and only made in Italy available on our store.
Emporium Italy: even for your days amongst waves